Hello everyone, let's take a look at the Bitcoin (BTC) to USDT chart over the course of 1 day.
As you can see, the BTC price has been moving for a long time in the yellow uptrend channel,
and then entered the local downtrend channel marked in blue.
It's worth starting by identifying the support we currently have and we can see that we are currently in the support zone from $ 19,283 to $ 17,664.
Now let's move on to the resistance bitcoin's price must overcome if it starts to rise. We have a support zone from $ 20,888 to $ 22,043 ahead of us.
When we break it, we have another strong resistance zone from $ 22,540 to $ 23,751.
Before bitcoin hits the first zone, however, it faces resistance at $ 19,885.
Please note the Chop indicator, which indicates that we are slowly recovering energy over a 1-day range, and the MACD indicator, which confirms that we are continuing the local downward trend.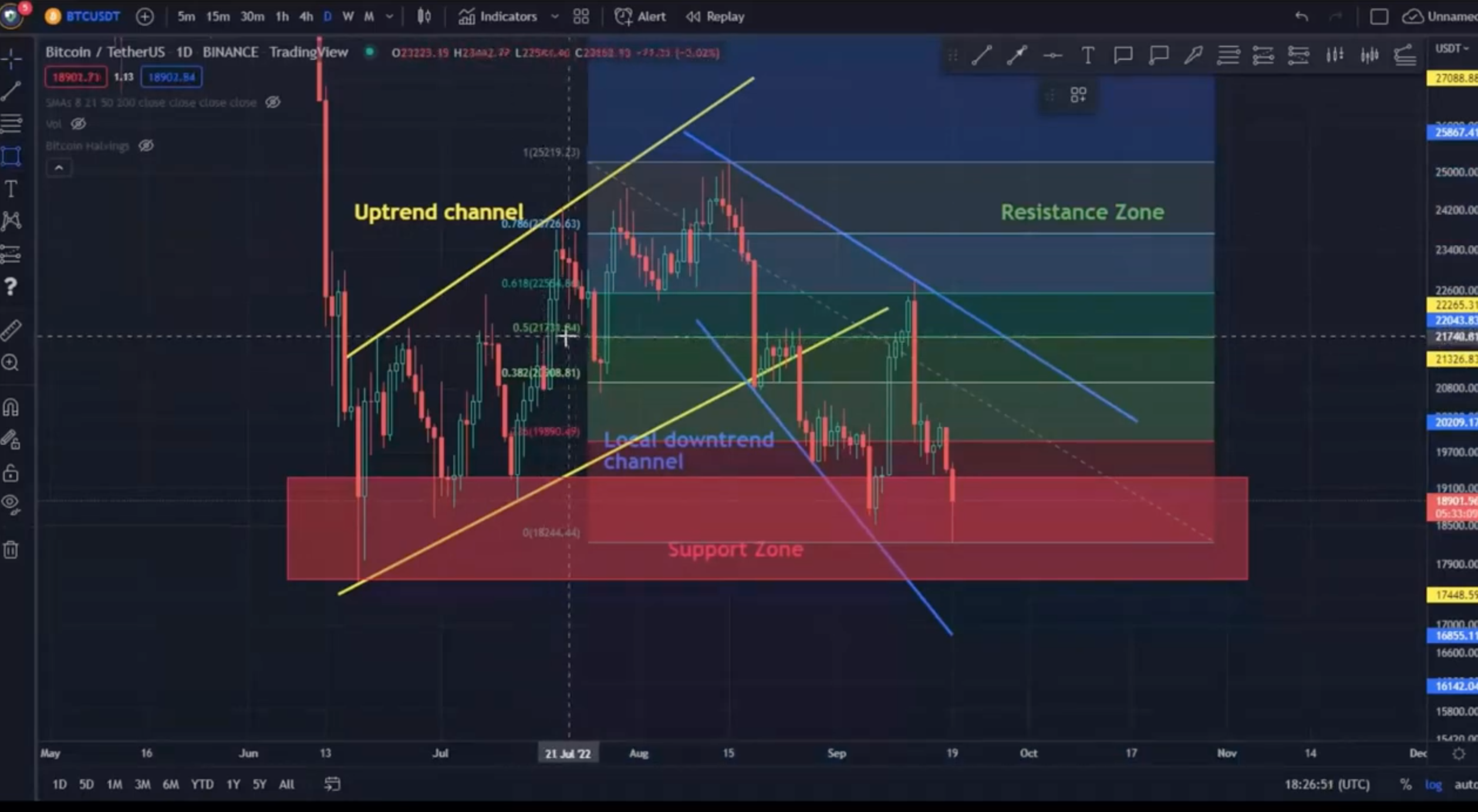 It is worth adding that if the current support zone is broken, the price may drop to the support level of $ 13,011.
Disclaimer: Technical Analysis is provided by a third party, and for informational purposes only. It does not reflect the views of Crypto Daily, nor is it intended to be used as legal, tax, investment, or financial advice.

Credit: Source link